87862

Iný byt Playa de Las Americas Tenerife Kanárske ostrovy na predaj
Jiný byt
Playa de Las Americas
Tenerife Kanárske ostrovy
cena za m²: n/a
Měsíční splátka hypotéky:
1,86 €
počet zobrazení nabídky: 4283 x
výměra: 0 m²
balkon: nie
poschodí: 0/0
energetická třída:
stav:
Popis bytu:
Studio for sale in Playa de Las Americas 350 EUR - ID805 - Invest in Tenerife have a selection of studio's available for holiday rentals at Borinquen in Playa de las Americas south Tenerife. Borinquen is only a 20 minute drive from Tenerife South Airport. The studio's are suitable for 2 people and are located in the heart of Playa de las Americas. Within a very short walk you can be on the main beach of Playa de las Americas. There are plenty of nearby restaurants and shops. All the studios are equipped with a microwave, cooker hob refrigerator, towels, and bedding. There is also TV with Wifi within the studios. They all have balconies which are equipped with outdoor furnishings. The the price shown is a "from" price for 7 nights. The maximum occupancy is 2 people. Please inquire for availability and exact pricing for the dates you require.
Main features:
Balcony
Close to public transport
En suite
Fitted Kitchen
Fully Furnished
Communal Garden
Communal Pool
Rh+ Expres:
V Rh+ máte expresní obsluhu a telefonicky nás můžete kontaktovat každý den i o víkendech a svátcích od 8:00 do 20:00. Využijte i naše finanční služby v oblasti úvěrů; pomůžeme Vám s oddlužením; řešením exekucí a zástav; případně pomůžeme s dofinancováním koupi nemovitosti.
Rozšířený popis
obchodný riaditeľ spoločnosti, konateľ
arch.Kočuta Tibor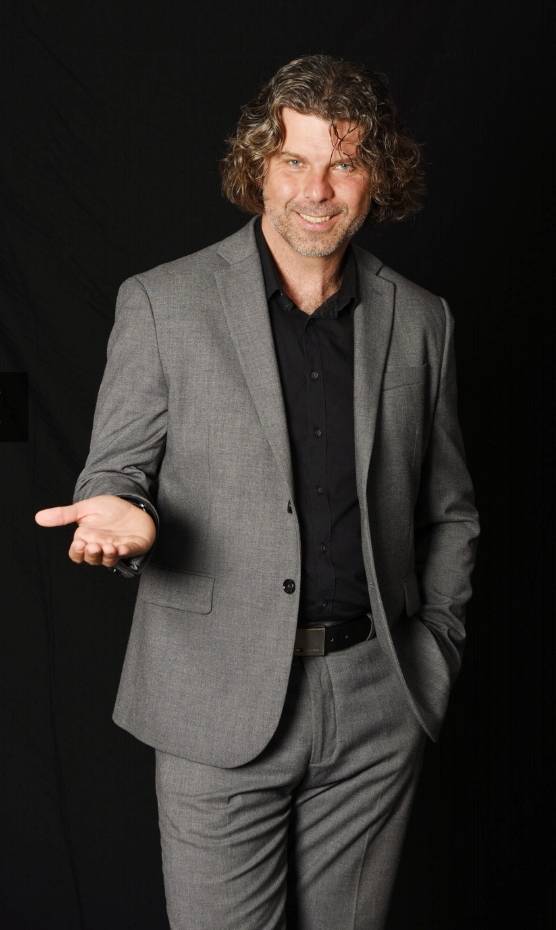 další nabídky makléře
specialista na
byty v oblasti
:
Okres Žilina, Okres Bytča, Rajec, Rajecké Teplice,
domy a pozemky v oblasti
:
Okres Žilina,
Kontaktní formulář
Další doporučené nemovitosti mohlo by se Vám líbit v lokalitě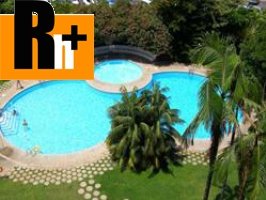 info
Studio for sale in Puerto del La Cruz 73,500 EUR - ID247 - Invest in Tenerife have lovely studio for sale in Puerto de la Cruz, north of Tenerife. This historical town is surrounded by greenery and many beautiful beaches. The Old Town in Puerto de la Cruz is full of Canarian architecture and buildings which give a really historical vibe when you walk through. This property is 40m2 and is located in very well maintained complex. The terrace of studio has a great view to the swimming pool. The complex also has a tennis court, and lush gardens. Community fees on monthly base are 125€ Viewings are recommended.
Main features:
Garden
Balcony
Fitted Kitchen
Fully Furnished
Parking
Shops and amenities nearby
Swimming Pool
Communal Garden
Communal Pool
Sun Terrace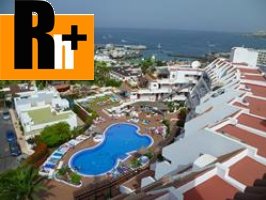 info
Studio for sale in San Eugenio 110,000 EUR - ID147 - ***PROPERTY REDUCED BY 21,250 EUROS!!***Invest in Tenerife have a beautifully refurbished studio for sale in the very popular holiday resort Los Geranios in the San Eugenio area in the south of Tenerife. This fully furnished studio in Los Geranios has a heated swimming pool and 24 hour reception. Centrally located for all amenities. It is only 15 minutes from airport by taxi. The apartments are a 3 minute walk to the beach at Puerto Colon, marina in the popular Torviscas, Adeje area. The main supermarket is across the road at San Eugenio shopping centre, shops, bars, nightlife and restaurants are all within easy walking distance. The apart-hotel is on seven floors and consists of 157 apartments comprising private owners from UK, etc., and also tour operated rented flats, by management from UK, Germany, Spain, France, Italy, Scandinavia, etc. The building has two (2) lifts which serve all floors from the reception area. At the reception / restaurant there is a computer for internet access available. The complex has a Tenerife WiFi installation which you can log onto and pay per use. The pool is scaled for a children's shallow end, to adults deep end. The pool is heated in the winter months and has plenty of sun loungers. A main Mercadona supermarket is located in the San Eugenio centre only 100 metres away. The studios have a balcony with sea / mountain views. Each have two sun reclining sun loungers, along with a table, four chairs, and a fold out drying line. The studio consists of 2 single beds, 1 bed-settee in the living room, which pulls out into a double bed or Z mattress bed and a chair. The bathroom with shower, bath, toilet, W.H.B., is fully equipped. Hot and cold water is provided via the electric water heater. The kitchenette off the living room area has an electric hob, refrigerator, sink, etc. and the usual range of kitchen appliances/gadgets, etc. The living room has a 3 speed pull cord fan with lights. The apartments are double security locked from entrance door and requires two full turns and a quarter turn to open, anti clockwise. The balcony door has separate key inside which remains in position. This studio is the perfect property for an investment holiday let, this studio already has bookings far into 2013. The community fees per year are 1112 euros, or 93 euros per month (paid quarterly) Water and electricity consumption are metered and billed quarterly at competitive rates compared to UK prices. Viewings are highly recommended.
Main features:
24 hour on-site security
Receptionist
Balcony
Close to public transport
Fitted Kitchen
Fully Furnished
Shops and amenities nearby
Communal Garden
Sea View
Communal Pool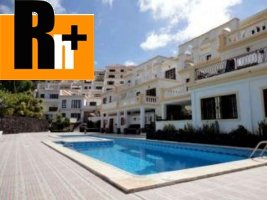 info
0 bed Apartment for sale in Playa de Las Americas 74,500 EUR - ID674 - Studio en Windsor Park, Torviscas Alto; this complex is situated approx. 20 minutes walk from the beach, and within easy reach of the shopping center Gran Sur. This is a very good complex with two community swimming pools. The Aqua Park is only a few minutes walk away too. The studio for sale is totally furnished; in good conditions. It has a nice terrace with ocean and coastal views. It consists of a lounge with an American style kitchen with a breakfast bar at the back - there is a window in the kitchen, and there is an alcove at one side of the lounge with a proper bed and built-in wardrobes, bathroom and the terrace.
Main features: